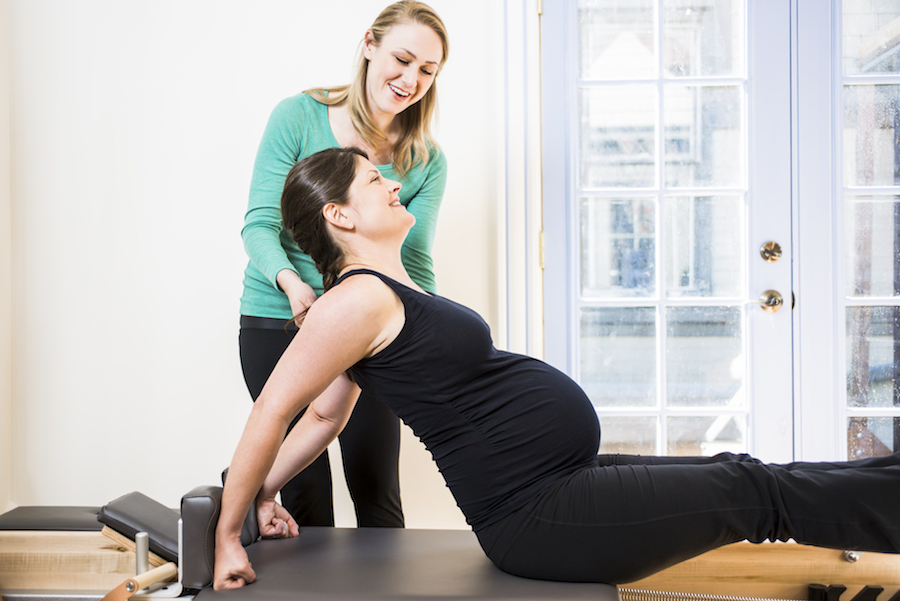 With so much to think about before and after your baby comes, planning a pre/post natal exercise routine can get left by the wayside. Think twice! There is an overwhelming amount of research showing the benefits of staying fit during your pregnancy, both for you and your future child. Regular exercise during pregnancy can reduce your risk of many complications, make for a less painful delivery and faster recovery time, and return you to your pre-pregnancy body much quicker. If that doesn't sway you, your pre-natal exercise program is good for your baby too! Studies show that your baby's experience in the womb will affect his or her health, even into adulthood. Click on the following links to read more.
Pilates is the perfect way to stay fit and healthy during your pregnancy. Pilates strengthens your pelvic floor muscles and transverse abdominus. When these muscles are strong, you put less strain on your lumbar spine and prepare for the physiological stresses of pregnancy before, during and even after birth.
At Highlands Pilates, we work with you to create a safe, effective and approachable routine. At your evaluation, you will meet with one of our teachers to discuss your goals and limitations. With hundreds of props and modifications, your routine will change along with you throughout your journey. After your baby comes, it can be hard to get out of the house to work out. You don't have to leave your baby at home! We can find a time when you can bring your baby with you to the studio. We are a small, intimate studio. So it isn't hard to find times when you are the only one here. Give us a call, talk with one of our experienced, knowledgable teachers, and see if Highlands Pilates could be the perfect fit for you and your little one(s).